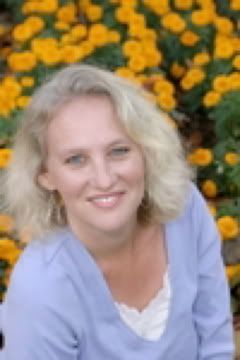 This week's famer: Cheryl Wray
Check out her blog here:
Life With Cheryl
Let's see now...I'm supposed to share with all of you a little bit about me, my life, scrapbooking, and anything else relevant that Blogland might want to know. So, a few important facts about me . . .
1. I live in Alabama, with my husband Gary, my 15-year-old daughter McKenna, 11-year-old daughter Delaney, and 3-year-old daughter Sydney.
2. In "real life" I am a freelance writer who writes for newspapers and magazines.
3. I started scrapbooking in 2001 and once I started I just couldn't stop! I scrapbook about most of the "big" events in my life (trips, school, vacations, etc.) but also love to scrap the "little" moments (something silly Sydney says, my addiction to sports, an ode to a favorite song, etc.). I don't really have a certain "style," but kinda just go with the flow and see where it takes me. I'm also a fast scrapper and I love to journal on my pages. Rare is the page without a story told on it!
4. Other things I love? All sports and especially my beloved Alabama Crimson Tide; cozy mystery novels; travel; the "Heroes" television show; my church and my faith; any baked goods (especially birthday cakes); girlfriends; and family!
Cheryl's favorite layout:
Our takes:
Chrissy
Corey
Melissa
**Get your layouts in by October 8 for your chance as future Famer and a prize from
The Scrapbook Site!