This week's famer: Dana Kemp
Blog:
Avocadoish Yummy Things
Bio:
I am many things to many people. What comes to mind is my being a daughter, sister, wife, mother to an amazing daughter, high school English teacher, pop drinker, God-fearer, astrology-loving paper crafter with a house full of show dogs and a perpetual pile of dirty clothes. I have been scrapbooking for seven years, but paper crafting and fiddling with little do-dads for as long as I can remember. I enjoy plying with paper just as much as I love the idea of preserving memories. What a way to pay homage to the people and things that make me who I am, eh?
Getting back into the craft saddle has been a busy time, as I took a sabbatical for about three years, while "life"—with all of its sky highs and abysmal lows—happened. I love color and all things funky, and I try to release inhibitions as I work (It's cheap therapy).
My scrapbooking style is a hodge-podge of sorts. I never know what'll end up on a page or project. My creative ritual often involves gazing into the photograph, trying to "feel" what the image is portraying, and reproduce that feeling in a layout's design. As a result, each layout or altered item tends to be unique. However, there is a thread of consistency between my layouts--they each have a particular feel, and I hope they convey some emotion!
Thanks for listening! (Again, it's cheap therapy.) ☺
Here is Dana's favorite layout:
These are our takes on Dana's layout:
Carla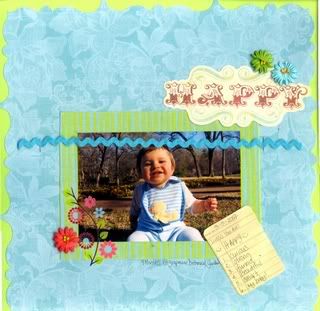 Chrissy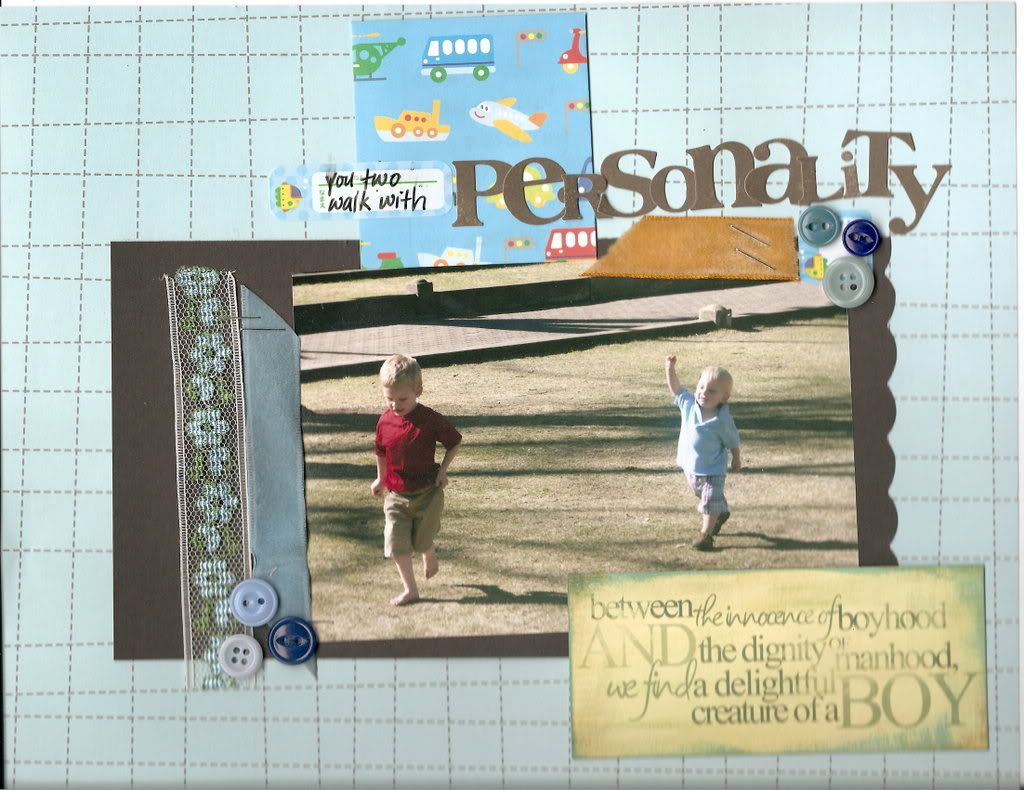 Corey
Kimberly
Melissa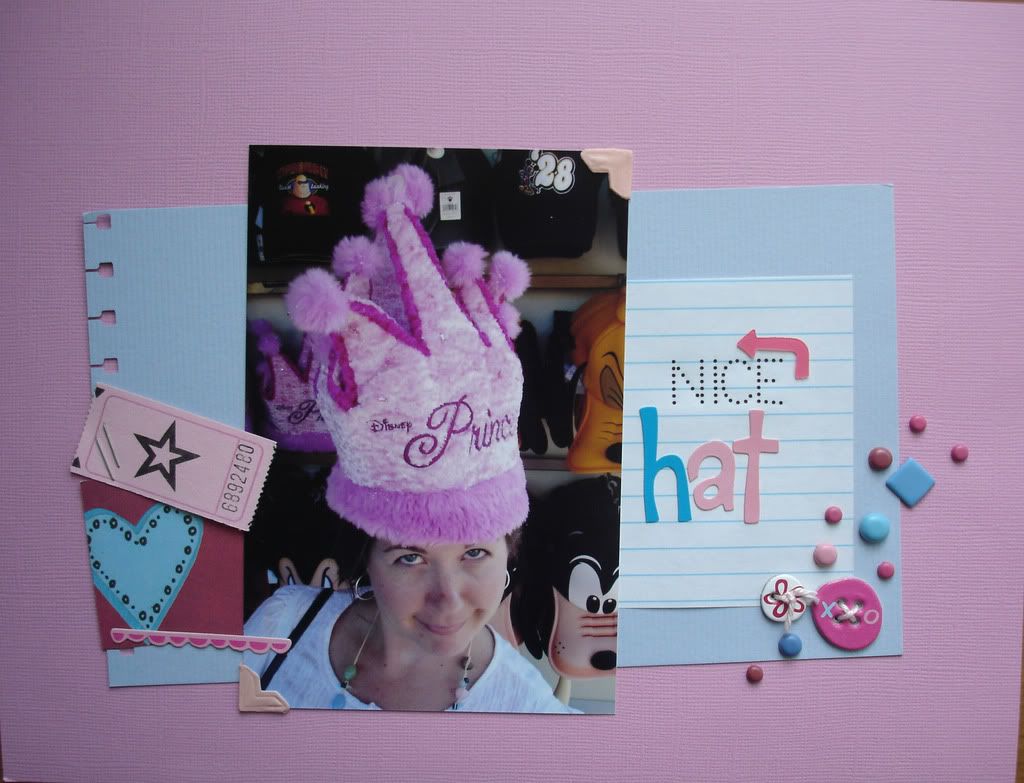 Melanie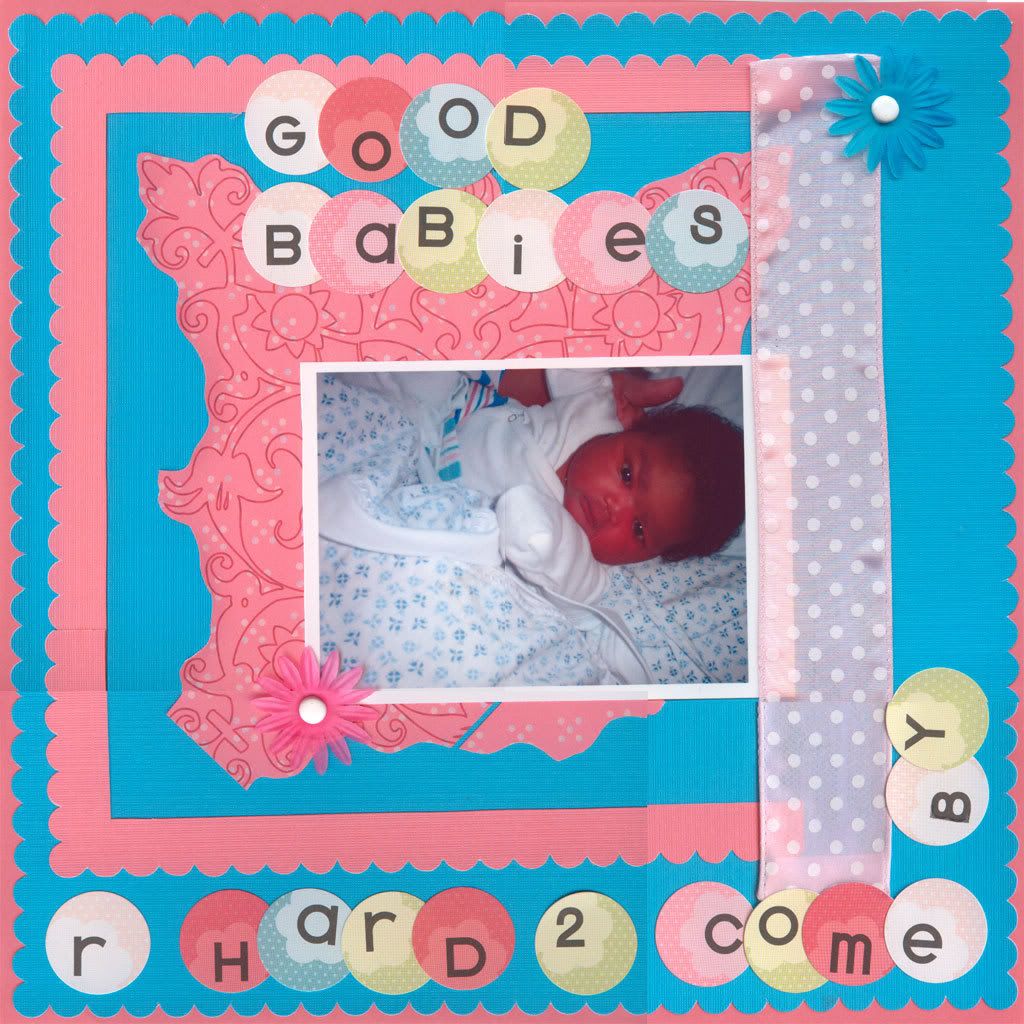 Post a link to your take of Dana's favorite layout here by July 11th for your shot as a future Famer and an awesome kit from
2ScrappyChixDesigns
!