This week's Famer:
Christina Clouse

Blog: Coffee Girl

Bio:

Hi there! My name is Christina. I'm 26 and live in Seattle with my boyfriend of 8 ½ years Greg. I love playing with art supplies, wearing pretty shoes and watching CSI. (Not all at the same time--but I should probably try that...it sounds like a lot of fun!)
I've been scrapbooking seriously for about a year and a half and totally love it! I've recently discovered how much fun paint can be on layouts and am still trying to figure out my own personal style. I love trying new techniques. For example, I just learned how to emboss and I have also recently gotten into soldering. I also have a serous addiction to stamps, Hambly and AC Thickers. While I have never been published, you can also find my designs on my blog as well as on the Sweet Spuds Kit Club website and the challenge site ScrapMojo.

Christina's awesome layout: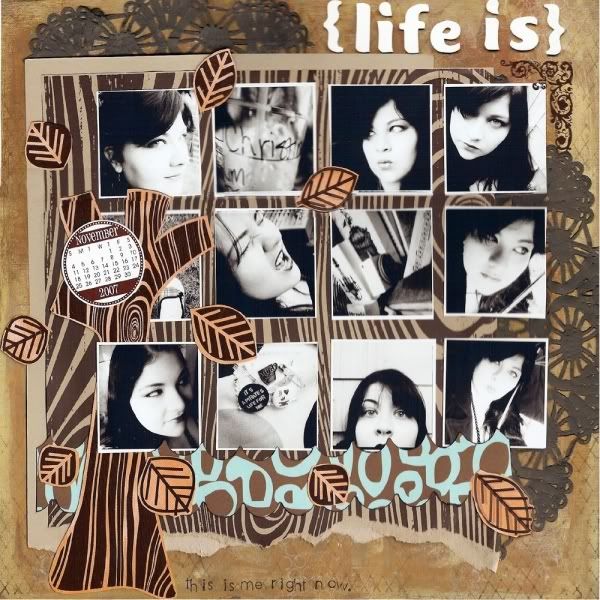 Our takes:

Chrissy:
Corey:
Jude:
Melissa:
Get your projects linked to us by Saturday, January 26, for your chance at a prize from our newest sponsor Memorable Seasons! Memorable Seasons is a new company, so swing by and show them some love!!
**Also, we have a new family member here at UnPubbed. Kim's new little bundle of boy decided to surprise the world a few weeks early! Welcome, little one and Congratulations to Kim and her family. We love you!!
*HOLY MACKERAL. CHECK THIS OUT*Memorable Seasons is offering a coupon to all of the unpubbed readers/members. Anyone who uses the coupon code unpubbed will automatically get 20% off of their entire order; this includes both sale and non-sale items. The coupon can be used one time per user. Also, if you register at the store to be a member, you are automatically included in a drawing at the end of the month you registered. This month's winner will be receiving the 3 Bugs in a Rug "Love Birds" Clear Stamps.