Meet our First Famer:
Nicole Klein
Blog:
These Are the Days
Bio:
I am 29 years old. I've been married to Jeff for 6 ½ years. I am currently a stay at home mom, with three kids under the age of three – Jack and Lauren who will turn three in June, and William, who just turned 1 at the end of April. I live in central Minnesota, and even though I was able to travel and explore many fantastic places, this is definitely home. I could not imagine being anywhere else to raise my children.
I have always loved family history and old photographs and have been collecting bits and pieces from my life as long as I can remember. So scrapbooking in one sense or another has always been a part of my life, even though I didn't quite realize it until 1999, when I started my first Creative Memories album. However, even that step was nothing compared to the entirely new meaning scrapbooking took on once my kids were born in 2004. Now I would have to say I'm just a little obsessed with scrapbooking and documenting the details of our lives.
I would consider my scrapbooking style to be simple as my layouts usually consist of a couple of photos and a few random embellishments here and there. I am definitely a late night scrapper, although whenever I find a free moment during the day you can find me at my scrap table in my cozy little corner of our office. Listening to music is a necessity while I create and a few sweet treats are always helpful as well. In addition to scrapbooking I love taking a ridiculous amount of photos, quilting, sewing, or really anything craft related.
Carla
Chrissy
Corey
Jude
Kim
Melanie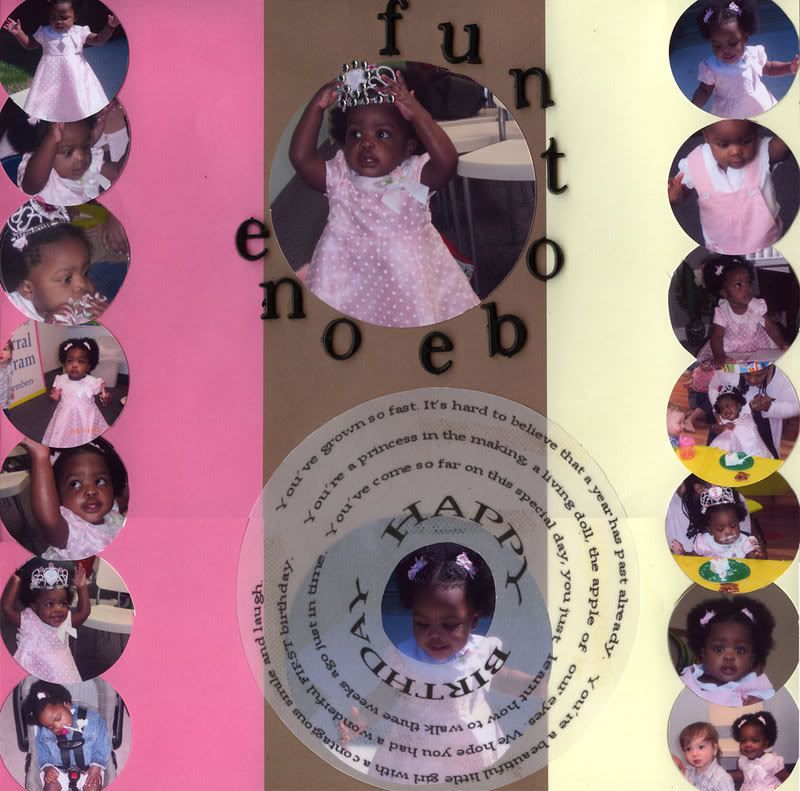 Melissa
Ronda

Leave us a link here to this post. Remember the deadline is May 22. We can't wait to see what you have created using Nicole's layout as inspiration!