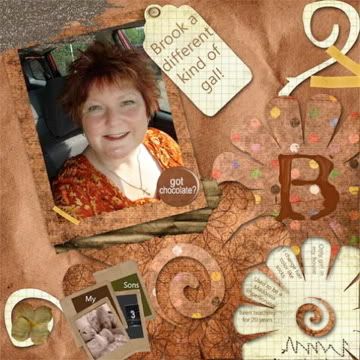 Famer: Brook Campbell
Blog:
Feeling Scrappy Today
Bio:
When I was a little girl I would spend hours looking through my Granny Dugan's photo albums. I loved learning about my family, seeing the pictures and listening to Granny tell me the stories. It wasn't long before I started gathering pictures and memorabilia and gluing them in albums.
I'm mom to three great young men Cody (17), Luke (12), and Sam (7). I spent hours on their baby books. I had way too much material for baby books, so I went to Michaels and found the scrapbooking aisle. At the time, I had no idea how many people were into scrapping. I was using markers, pens and my computer. Now I could buy new toys. My friends and family really didn't get it. Thank goodness, Clay, my husband of 18 years is so supportive. Now everyone is used to me following with my camera. My boys have even asked me to look at their books.
In February, I started digital scrapping. I love the freedom it gives me! I don't panic about ruining paper. There is no clean up and it is portable. It is my new passion.
I'm usually a real simple scrapper. That is why I love challenges on the different boards. It helps me step out of that comfort zone. I will try anything and everything!
I really feel honored to be featured here. I hope you like what you see. I can't wait to see your takes on my LO!!!!
Brook's Favorite Layout:
Our Takes:
Chrissy:
Corey:
Jude:
Melissa: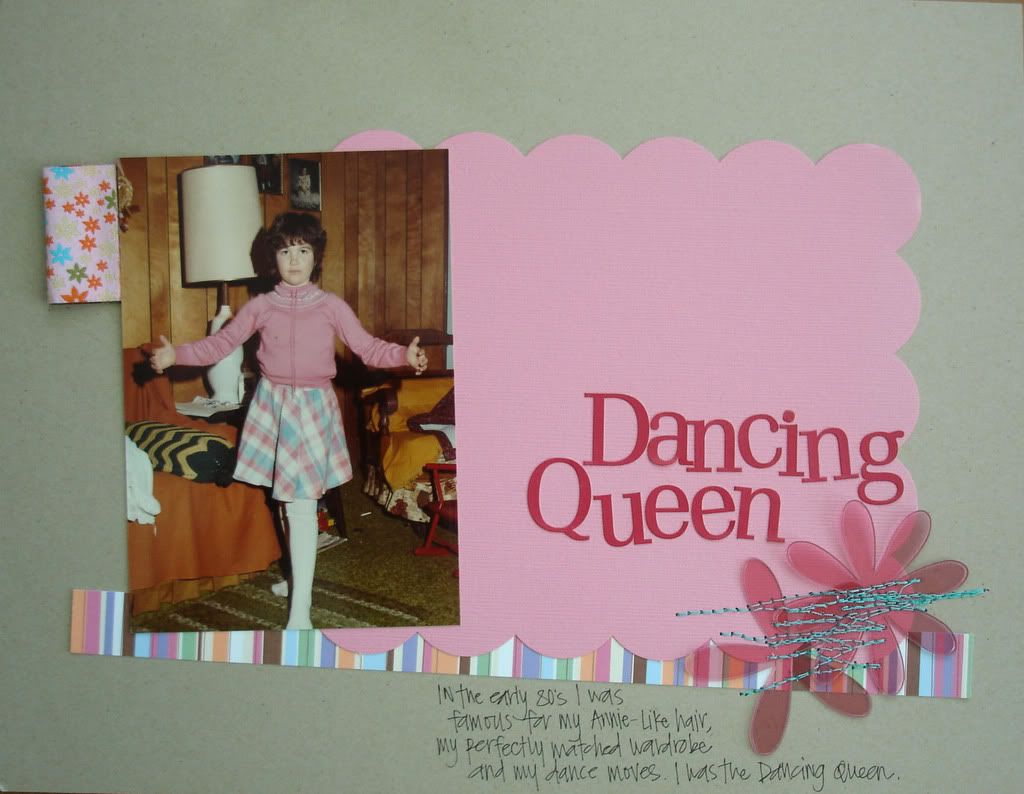 Melanie: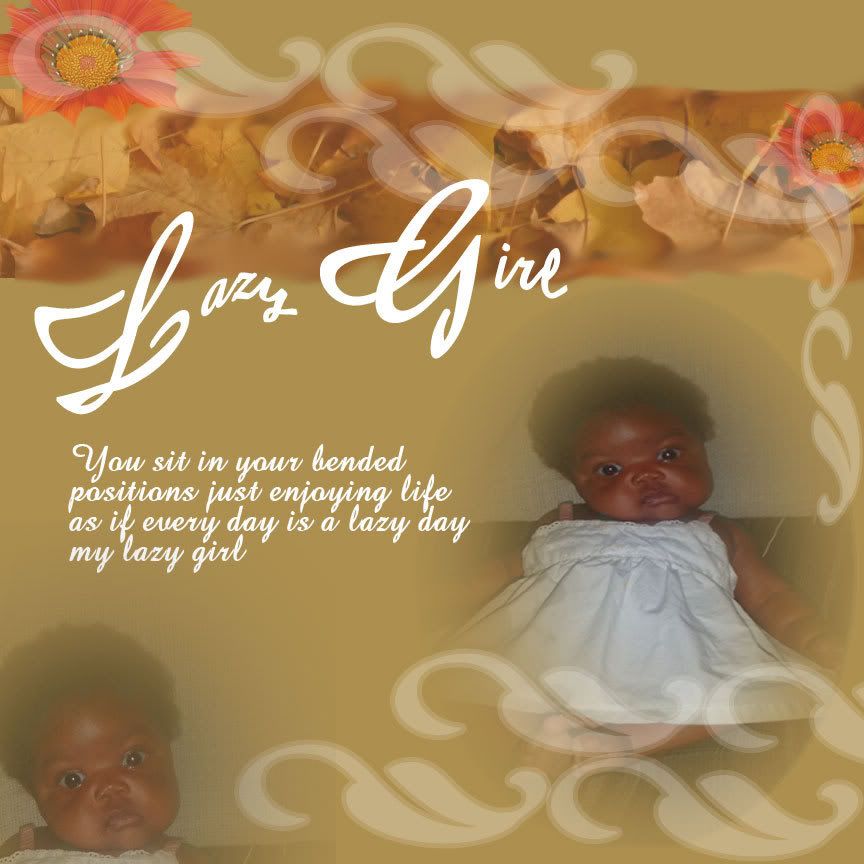 **Link your Layouts to us by August 27th for your chance as a future Famer and a prize from Zing Boom!