Famer: Leah Wright
Blog:
The Wright Track
Bio: Hi everyone! I'm Leah Wright, and I am so excited to have my 15
minutes of fame. I'm from Alabama, have lived here all my life and
can't imagine living anywhere else. I've been married 8 years to John and
we have one daughter, Natalie, that just turned one this month. I
became a SAHM with the birth of my daughter.
I was introduced to scrapbooking about 3 years ago when I attended a
scrapbooking retreat with my best friend. At the time I had no supplies
and no real interest. So while everyone scrapbooked, I hung out on the
couch chatting with them and watching movies. I made my first scrapbook
supply purchase on that trip and began scrapping a few months later.
However, I discovered the online community of scrappers about one year
ago, and that truly started my obsession with the hobby. I love
challenge blogs like this one and get so much inspiration and motivation from
them.
When I'm not scrapbooking I enjoy reading, spending time outside,
Alabama football, and watching movies.
Leah's favorite layout:
Our takes:
Chrissy: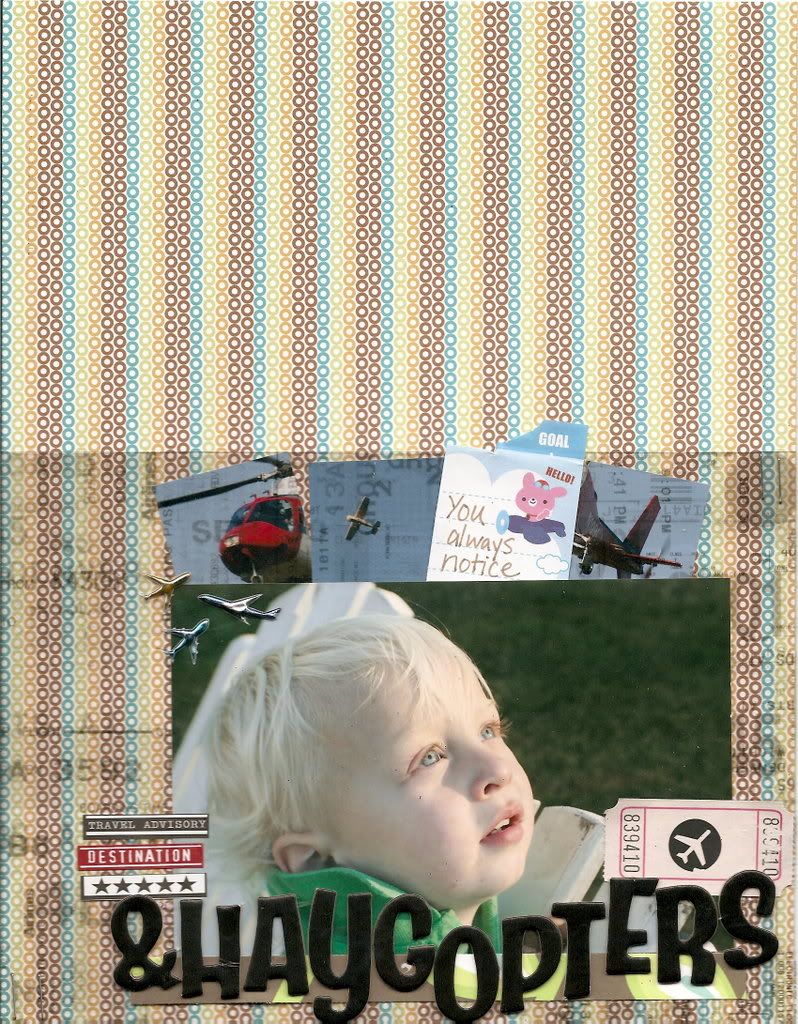 Corey: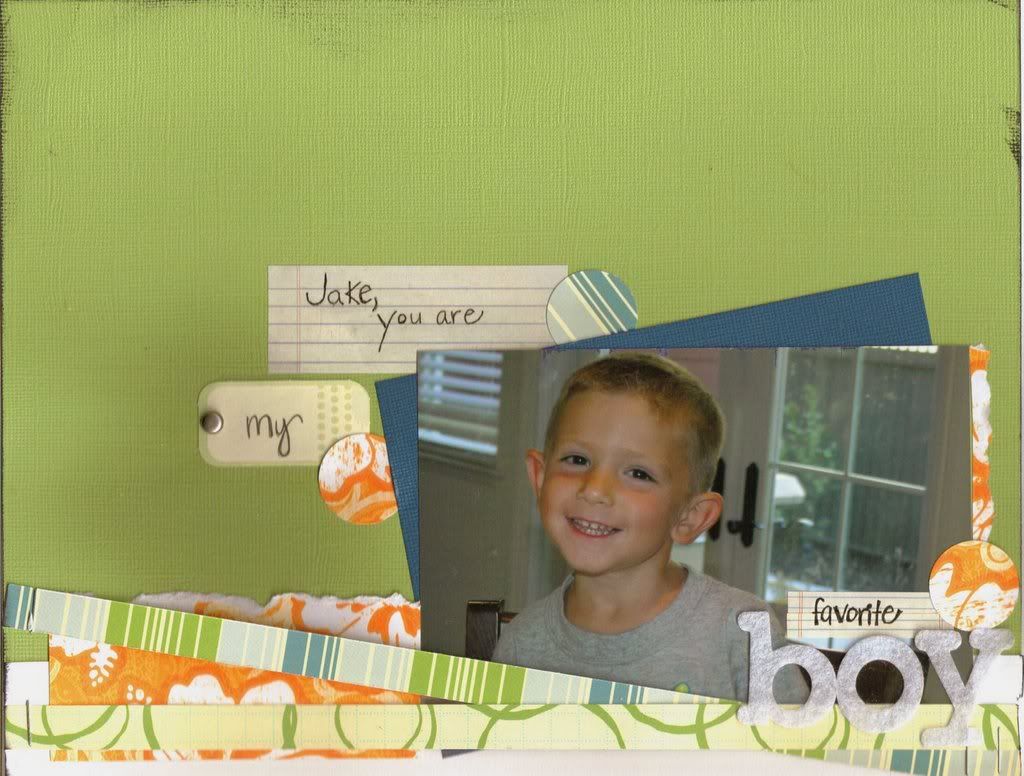 Jude: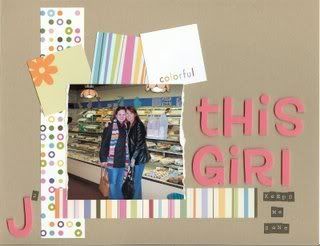 Kim: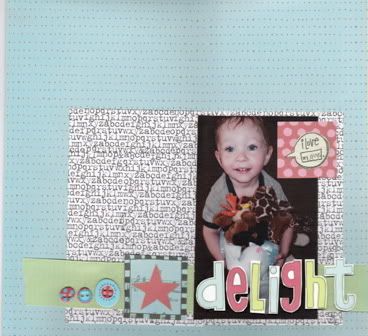 Melissa:
Melanie: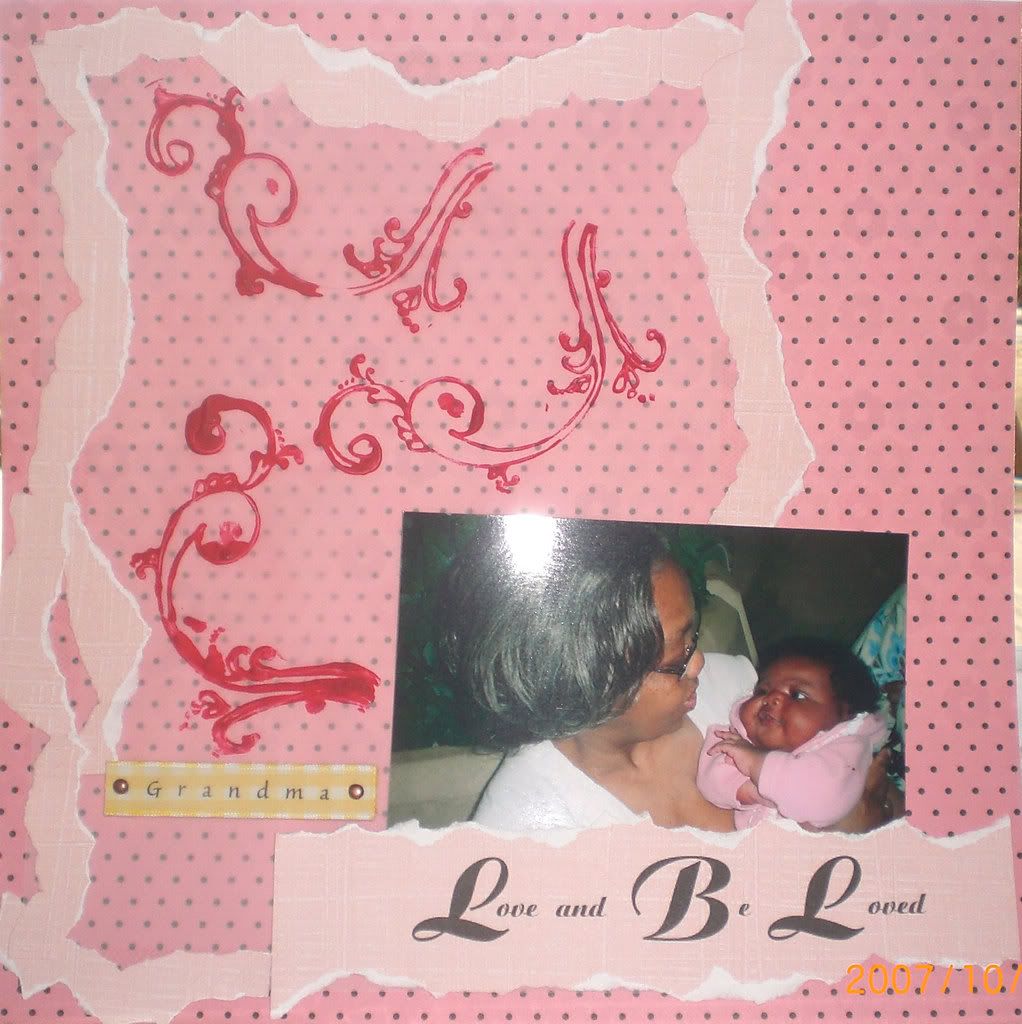 **Get your layouts in by October 22 for your chance as future Famer and a prize!