Famer: Jamey Reed
Check out her work here:
Jamey
My name if Jamey Reed. I am so excited and honored to get my fifteen
minutes of fame! I am a SAHM. I have been married to my best friend, David for 28 years. We have three children: Mary Kathryn (Capper) is 26. Whit is 24 and Jim is 21. We live in one of the most beautiful places in the world....Guntersville, Alabama. I have lived here all of my life.
I bought my first scrapbook when I was in the sixth grade. I filled it
full of newspaper articles, pictures and "stuff". Back then, nobody
knew to use acid free products. I enjoy making mini albums and paper
projects, as well as layouts. My other hobby is photography. I would
like to take some photography classes and photoshop classes.
Jamey's favorite layout:
Our takes:
Chrissy:
Corey:
Kim: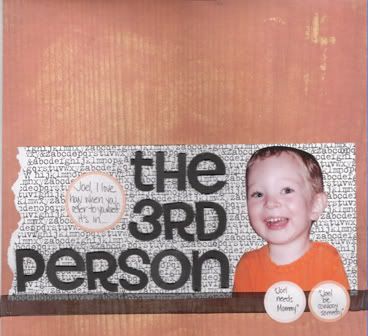 Melissa:
**Get your layouts in by November 19 for a prize.