This week's famer: Beth Johnson
Blog:
Play and Create
Bio:
For the last eleven years I've been creating scrapbooks. I am a rare scrapper because I scrap chronologically and am caught up. Yes, I have all 29 years of my life in albums. One of the best parts of having all of the albums, is seeing how my style has changed over the years. A layout I thought was great five years ago, isn't quite the same now.
Besides creating layouts, I really enjoy creating miniBOOKS. My collection is growing. Outside of the scrapping world, I like to sew which is a new adventure for me. I am ready to tackle a new project out of the bag or quilt realm. My goal by the end of the summer is to learn how to make some piece of clothing, preferably a skirt. Other than scrapbooking or sewing, I can be found cooking, riding my bike (when the weather isn't too hot and humid here in Minnesota), or hanging out with my friends. I am a very lucky girl to have such great friends.
Lastly, my motto is play and create. This isn't just for scrapbooking, but for life in general. Play and make memories while creating a life you love. That's my goal everyday.
Beth's favorite layout: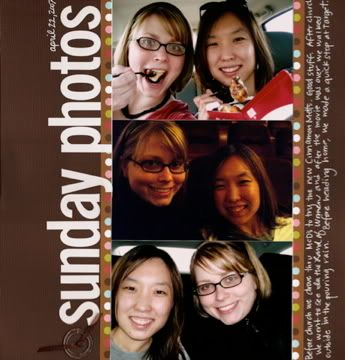 Our takes on this amazing layout:Carla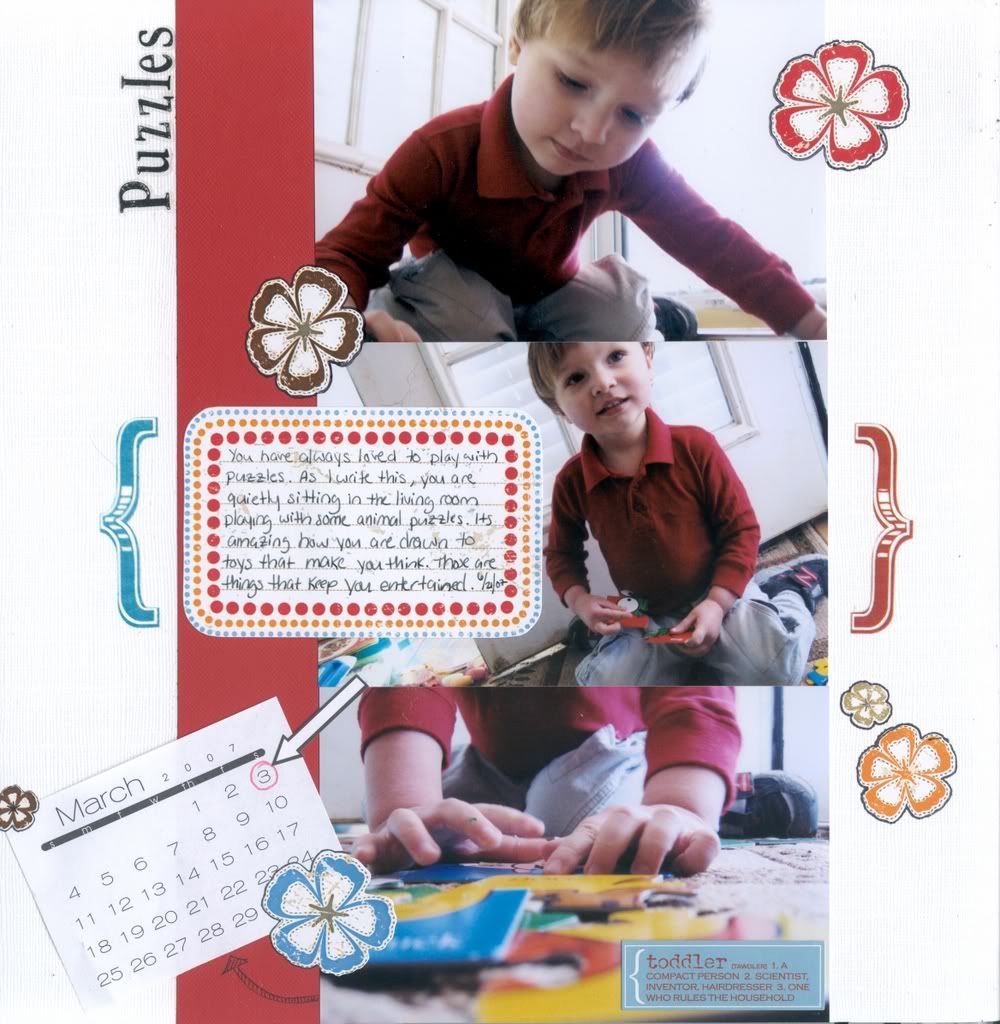 Chrissy
Corey
Jude
Kim
Melanie
Melissa
Post a link to your take of Beth's favorite layout here by July 2 for your shot as a future Famer and an awesome kit from
Story of my Life
!