This week's famer: Colleen Vasconcellos
Blog:
A Brasilian in Atlanta
Bio:
Let's see...me. Well, I'm 33, married to the best husband in the world (who is very supportive of my scrap habit), and I have one child...I mean, dog named Maggie. I'm originally from Miami, but I live in Atlanta now and I teach Latin American and Caribbean history at a local University. I love to travel, and I have to walk on a sandy beach and smell the salt air at least once a year. I have a strange addiction to cupcakes and Ritter bars, and I'm slowly starting to feel that way about Twizzlers (yeah, I've got a bit of a sweet tooth). I love to read, my iPod goes with me everywhere I go, and I vow to own everything 7 Gypsies makes someday.
I've been a scrapbooker for about 3 years now, and I love it more and more everyday. I've always documented my life in diaries and photographs, with souveniers from here and there, and now with my blog. I think that is the historian in me. I first started scrapbooking to preserve memories from my travels and life, but somehow it became something bigger than that. It's really become a creative outlet, and even a therapeutic one at times. You guys know how it is...you are stressed out, worried about this or that. Then you sit at the table and start putting a page together or start working on a mini-book or CJ, and next thing you know...the stress is gone and you are in your own little world. I've met so many great people and learned so much from them, that it really has become something more than just a hobby. It really has taken on a life of its own.
And now that I'm not teaching this summer, I really have time to play (that is if I can stop spending so much time over at SIStv and on everyone's blogs...geez, talk about time suckage!) Aside from making layouts, I love making mini-books and I'm trying to branch out into more cards and altered things. Art journals are really a lot of fun too, and I've always got one in progress. I'm also doing a couple CJs right now, and those are always fun! My goal this summer is to get through all of my backlogged photos. I have no idea if I can actually do this, but I'm going to give it the old college try. My goal is to make something everyday, and just see how the summer goes. So far, so good!
Colleen's favorite layout: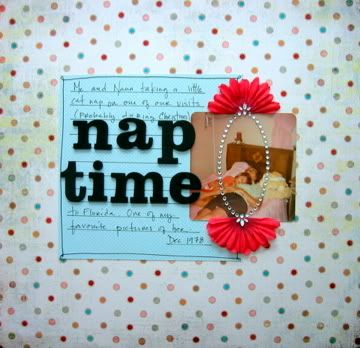 Here are our takes on Colleen's favorite layout:
Carla
Chrissy
Corey
Jude
Kim
Melissa
Ronda
Melanie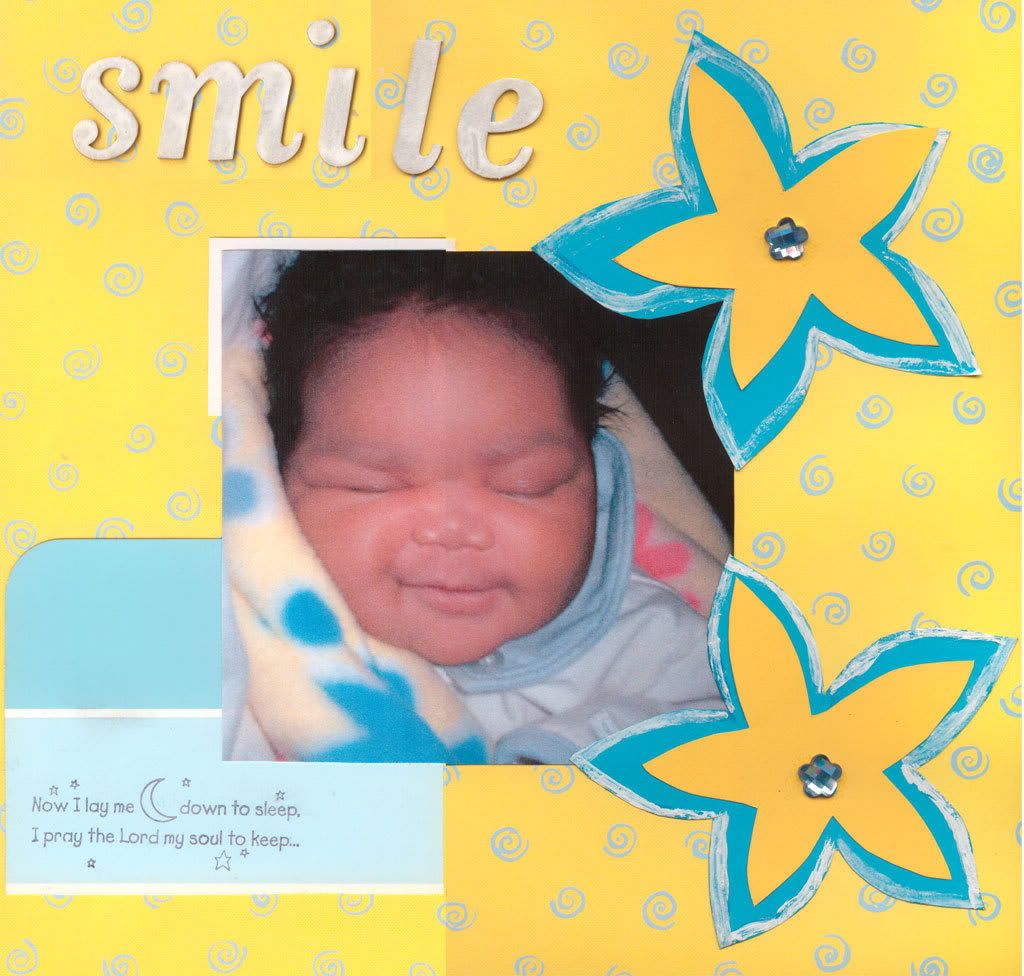 ---
We just want to give a big thank you to Ronda for all her hard work and creativity with Unpubbed! We wish her well in her endeavours. Thanks Ronda! We love you here at Unpubbed!
---
Stay tuned for something special on Friday 15! You are going to love it!
Post a link to your take of Colleen's favorite layout here by June 18 for your shot as a future Famer and an awesome kit from
Scrapbook Lover's Dream
!